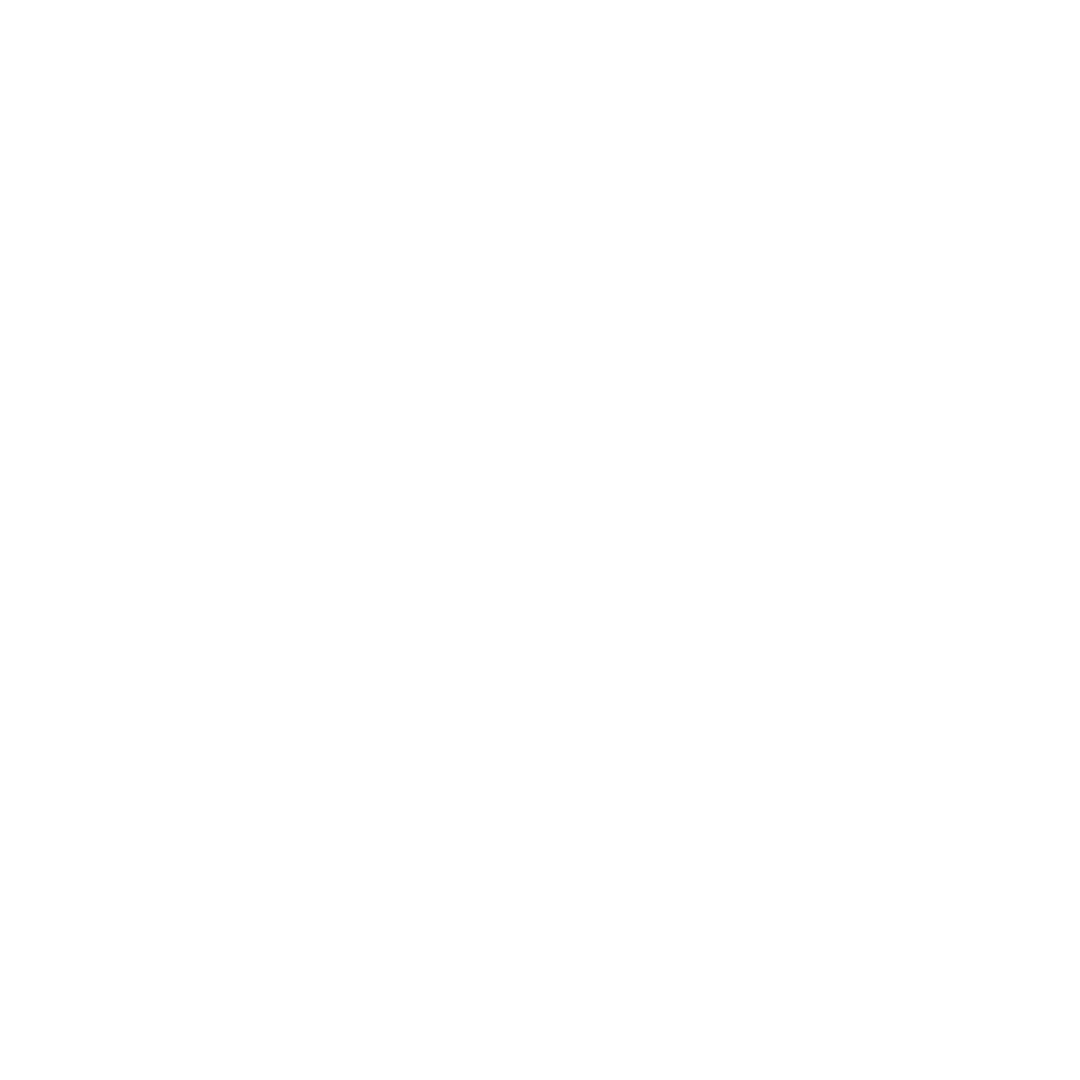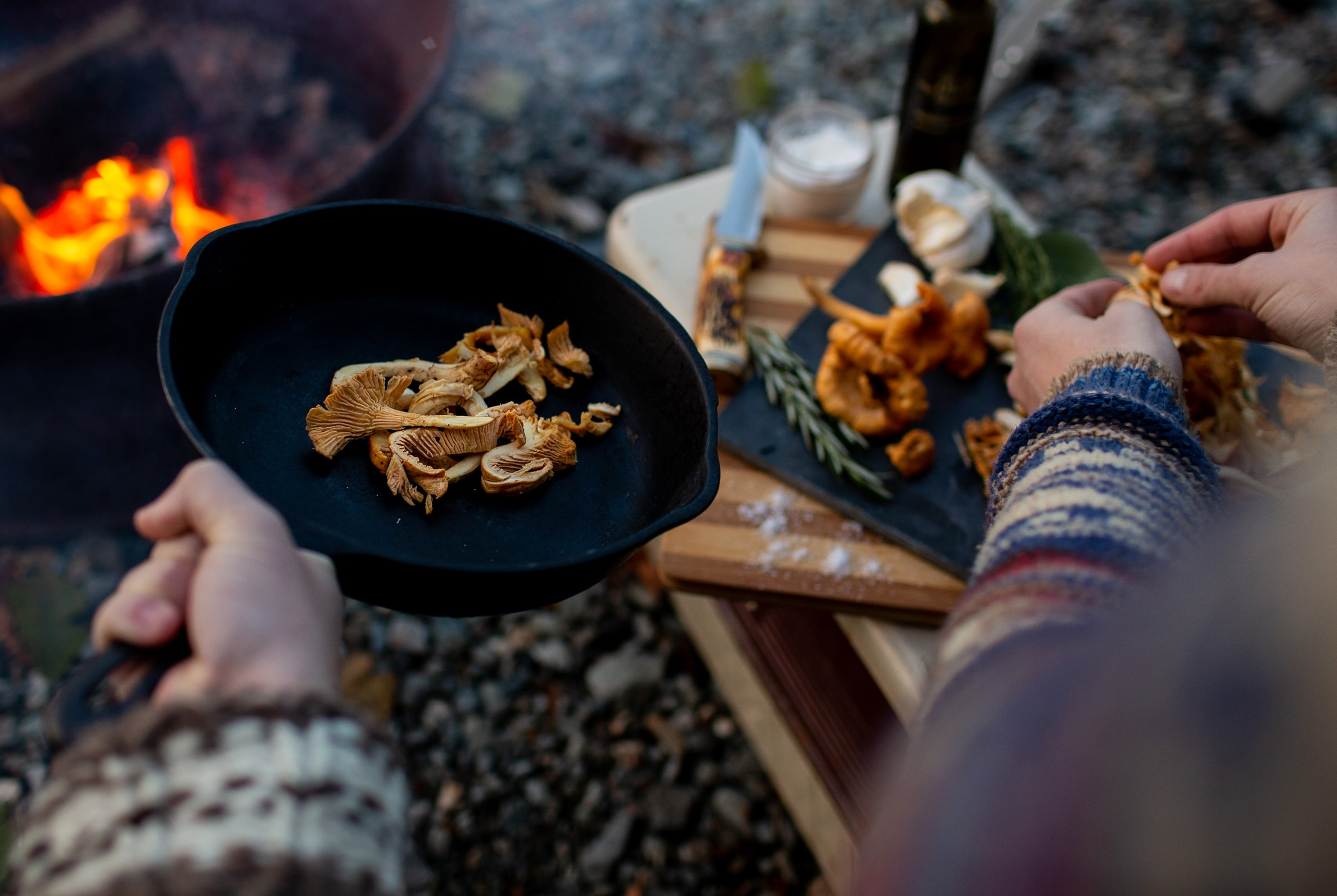 Partner

Tourism Cowichan

Year

2023

What we did

Strategy & identity

Website
Cowichan is one of those rare places in the world: an idyllic landscape of breathtaking panoramas with an authentic population steeped in genuine values and individual community quirks. It has the potential to become a favourite destination for travellers and families who want to experience nature and enjoy outdoor activity, but who don't care for the taint of commercialism or tourist exploitation. Oh, and it has a microclimate that means it's warmer and calmer. Perfect for tourists because of their absence. It's a very pleasant place to be.
Cowichan's great charm comes from its diverse communities. Villages just a few kilometres apart are as distinct as states in other countries. Key to our task was to bind Cowichan with a genuine golden thread that summed up the entire region's character yet gave each community its place and voice. The opposite of generic tourism and all the better for it.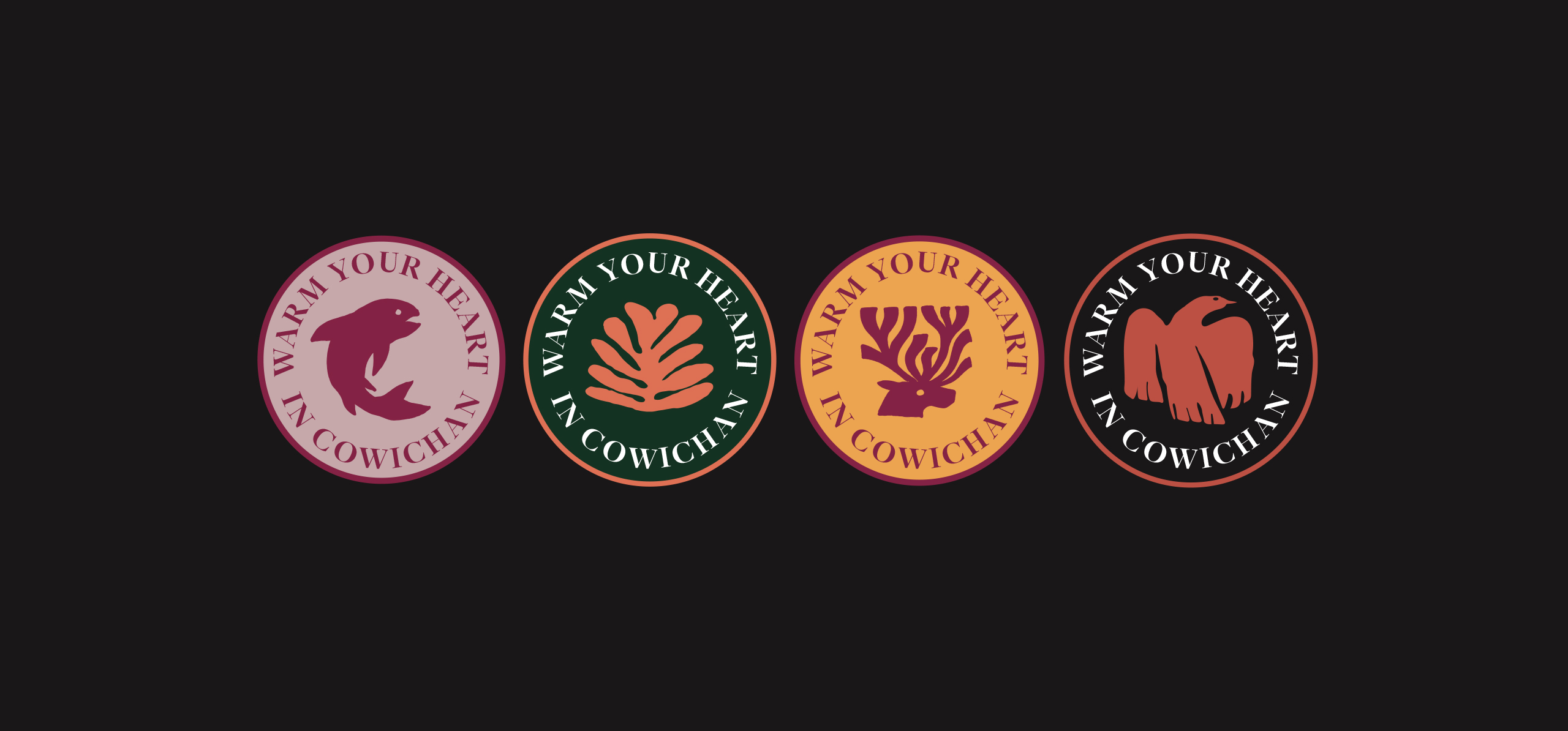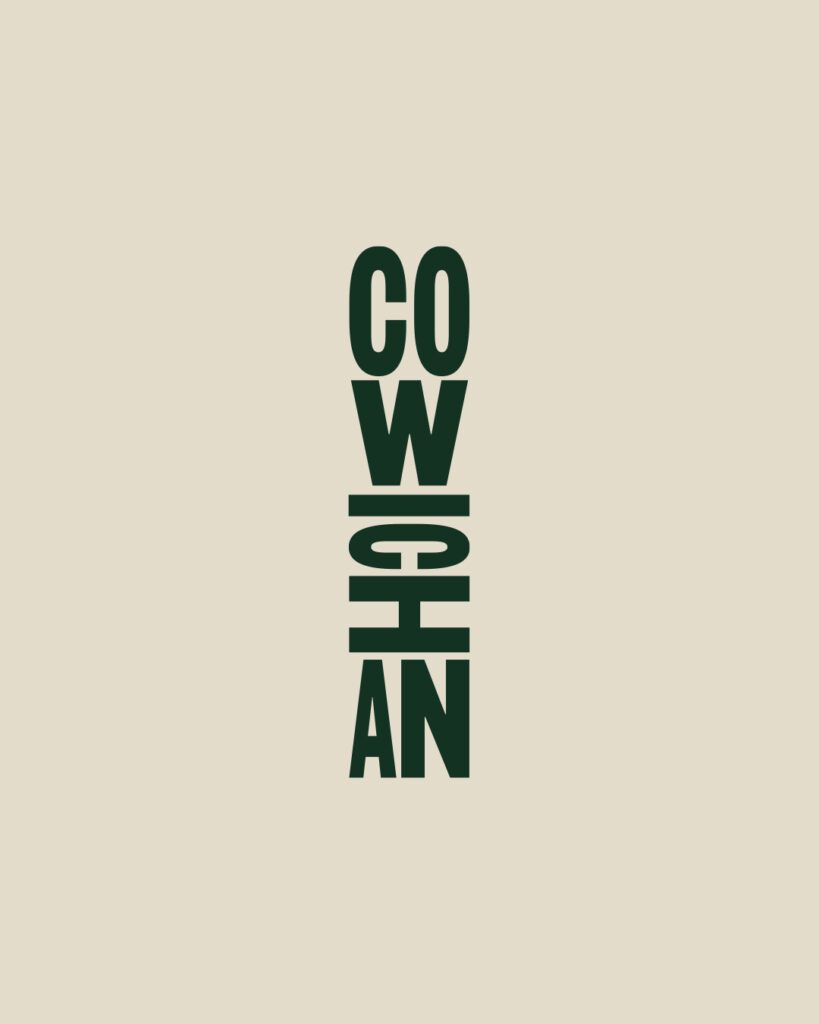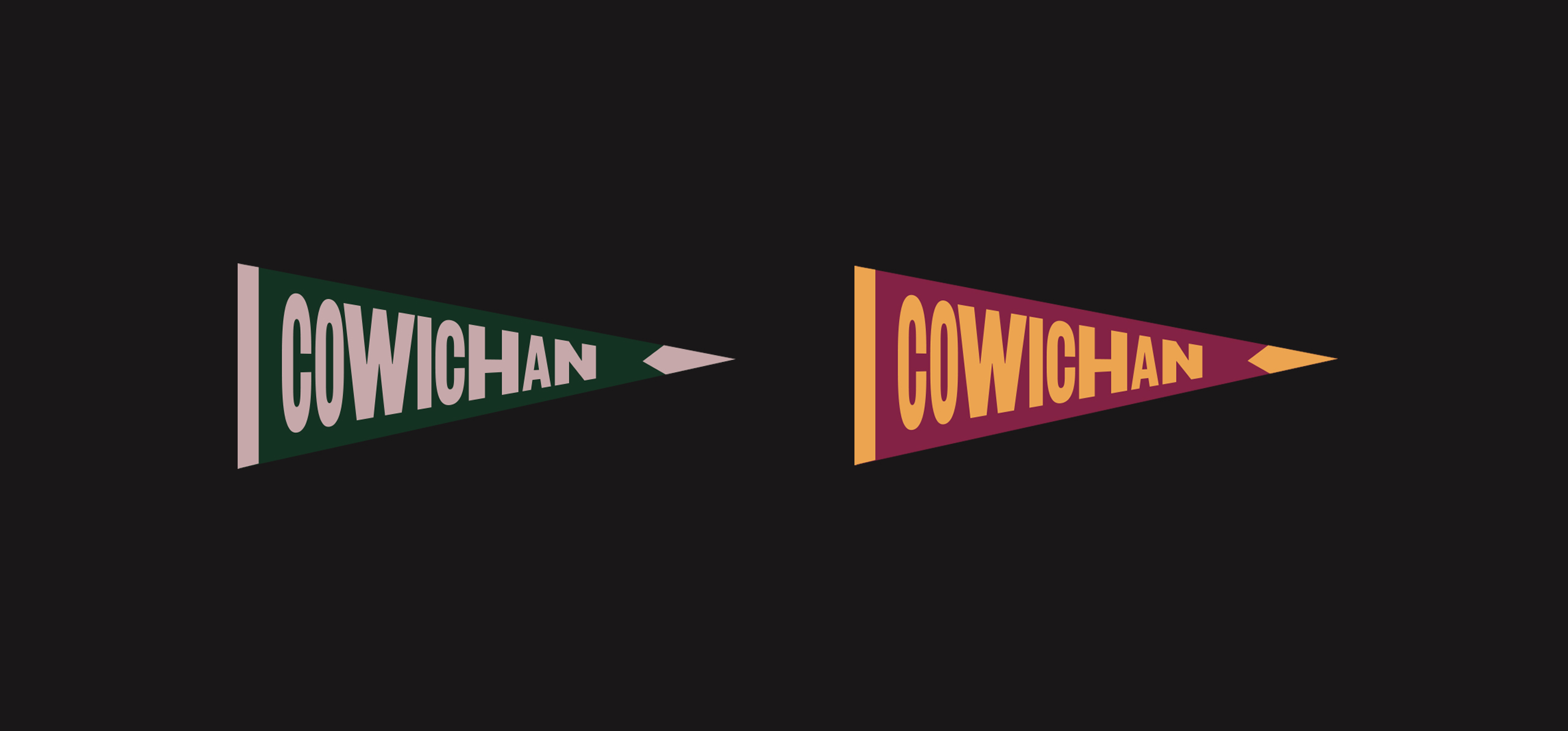 We spent quality time with the people of Cowichan to understand their perspective. To discover their take on the world. To get inside their heads and their homes. Their artisan studios, restaurants and heritage too. Warmth and simplicity guided us back to the Loki studio. It also fuelled our ideas. It shone a light down a pathway to something simpler, analogue and more straightforward. Somewhere genuine and intuitive - an approach to life enjoyed by the Cowichan communities. For real. Every day. It's not a marketing gimmick or a profit-driven privileged premium. You don't have to pay extra for this sort of simplicity, you just have to turn up.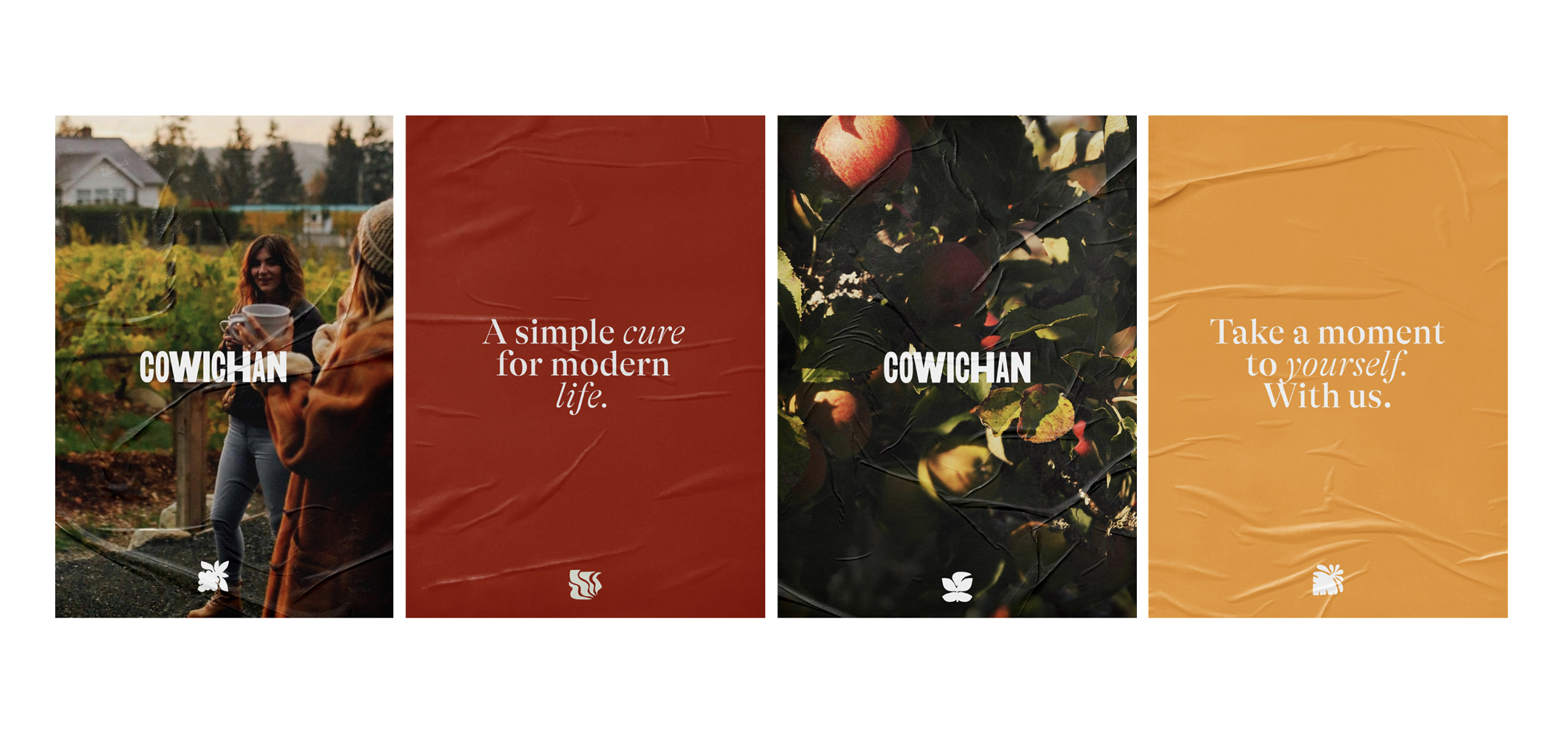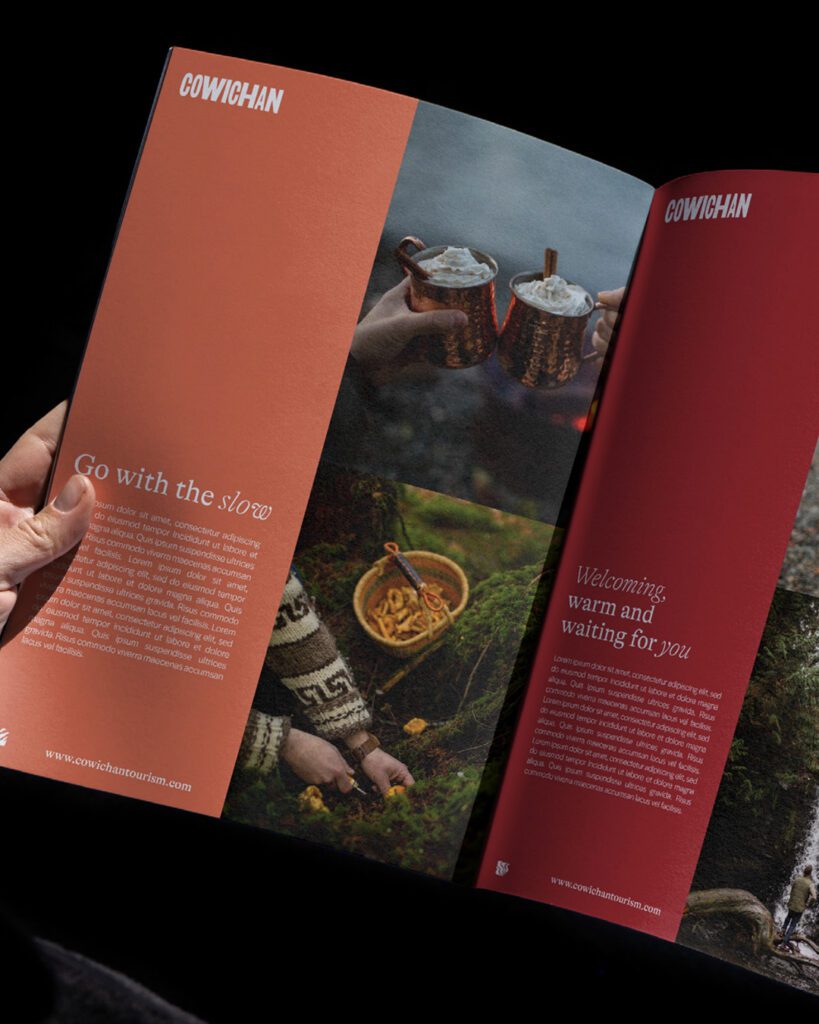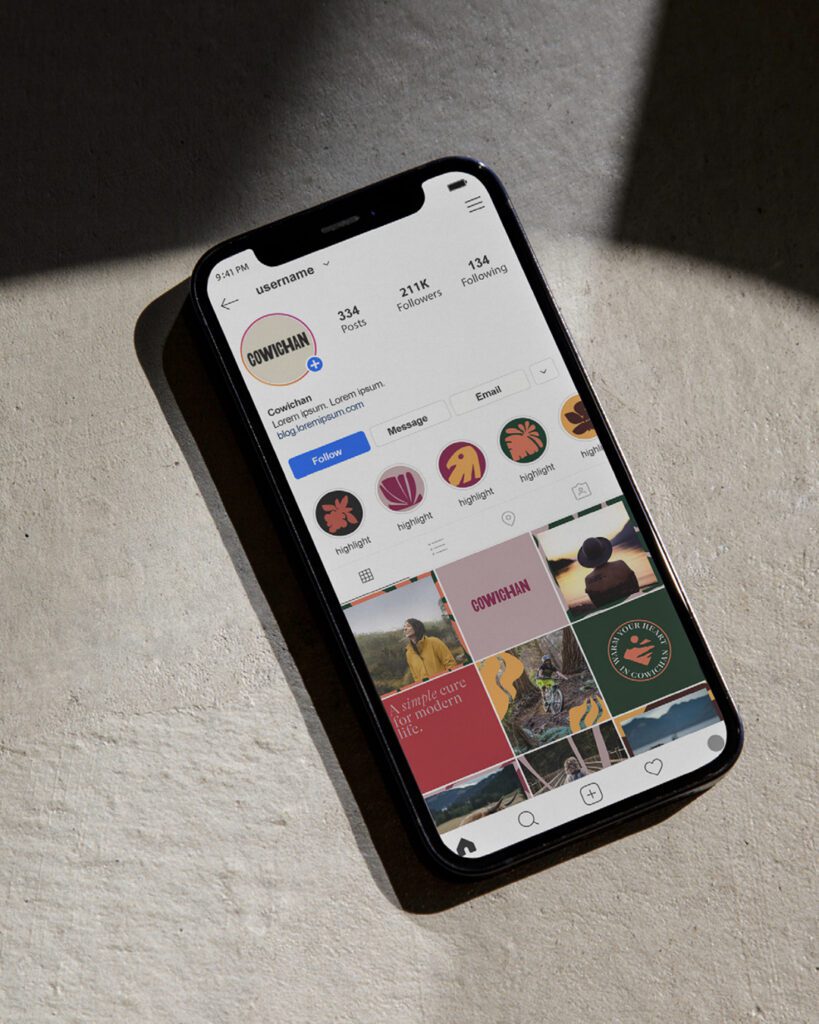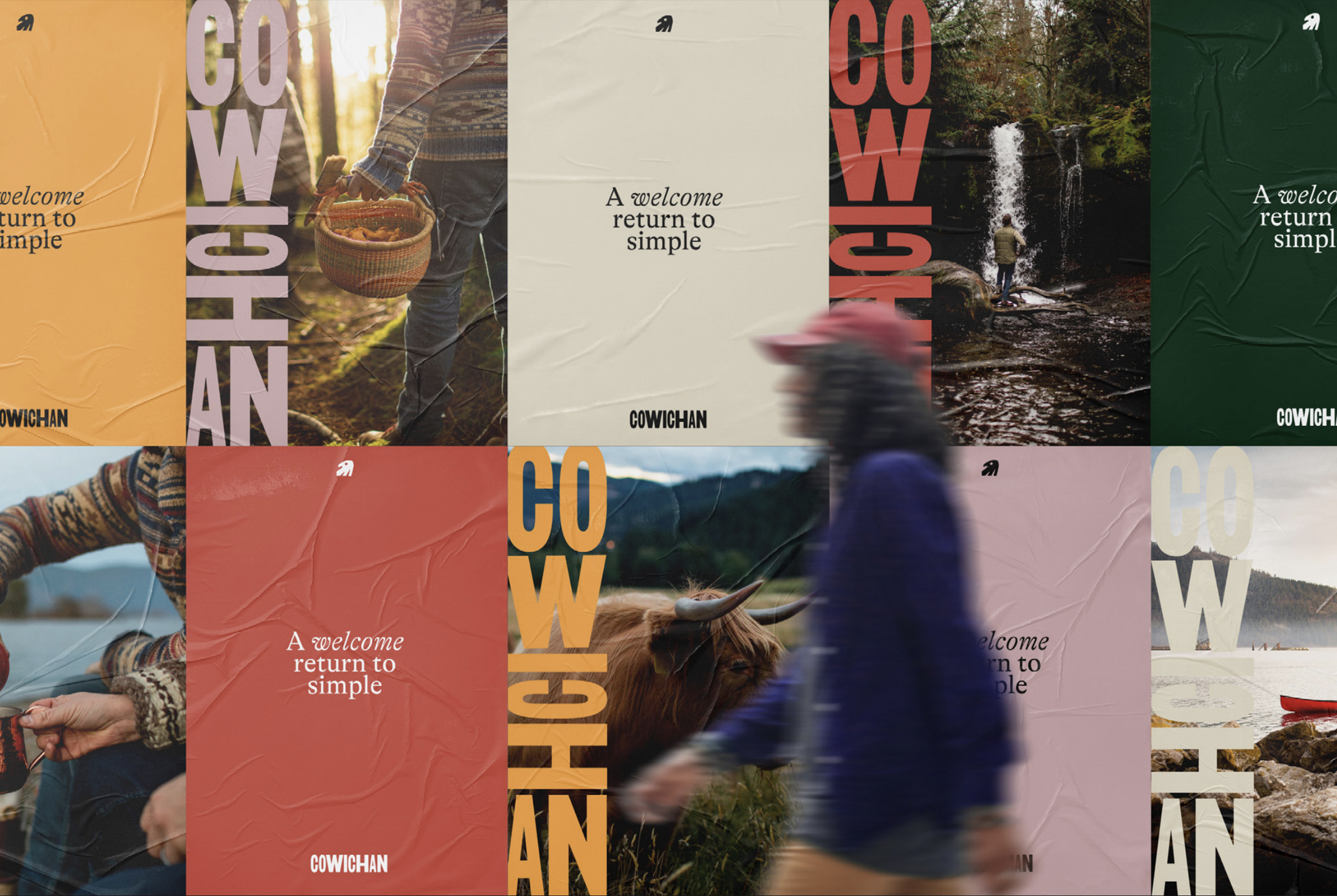 The people of Cowichan are proud of their place. A simple, personal pride that doesn't seek comparison: it's just there. It's an honest belief that what they do makes perfect sense. And they want to share it with whoever also appreciates the beauty, warmth and authenticity of it all. We put that at the centre of our strategy and everything else fell naturally into place. As you would expect in a land where everything always does.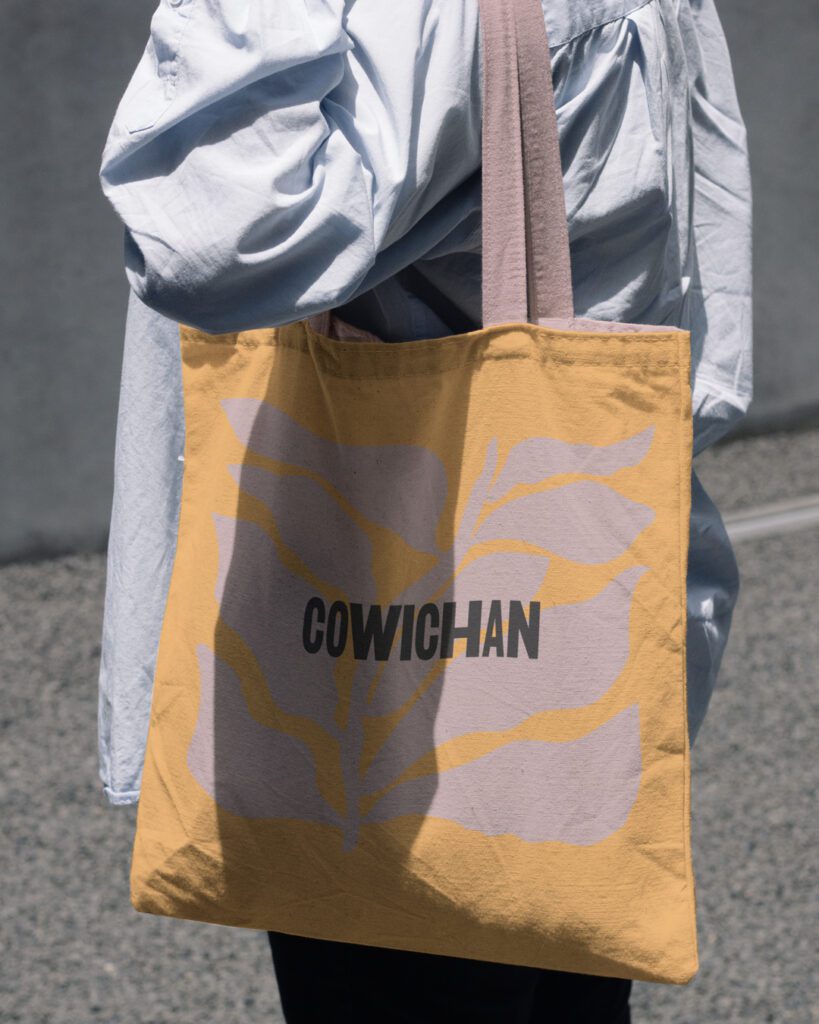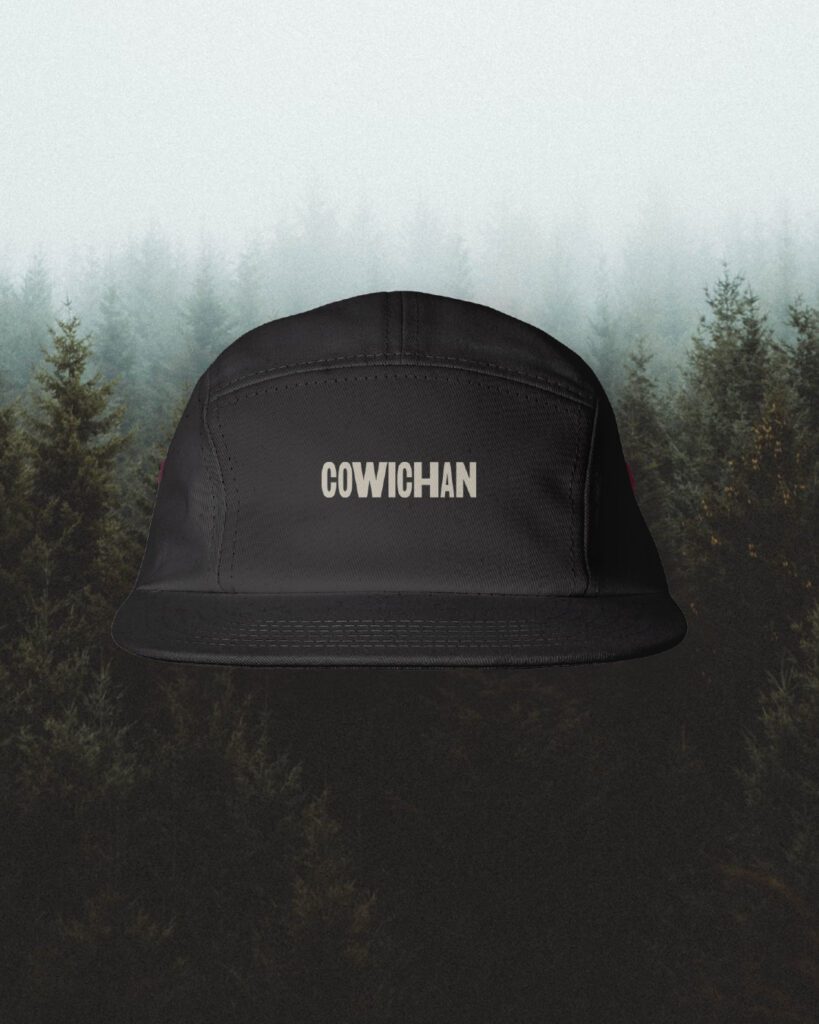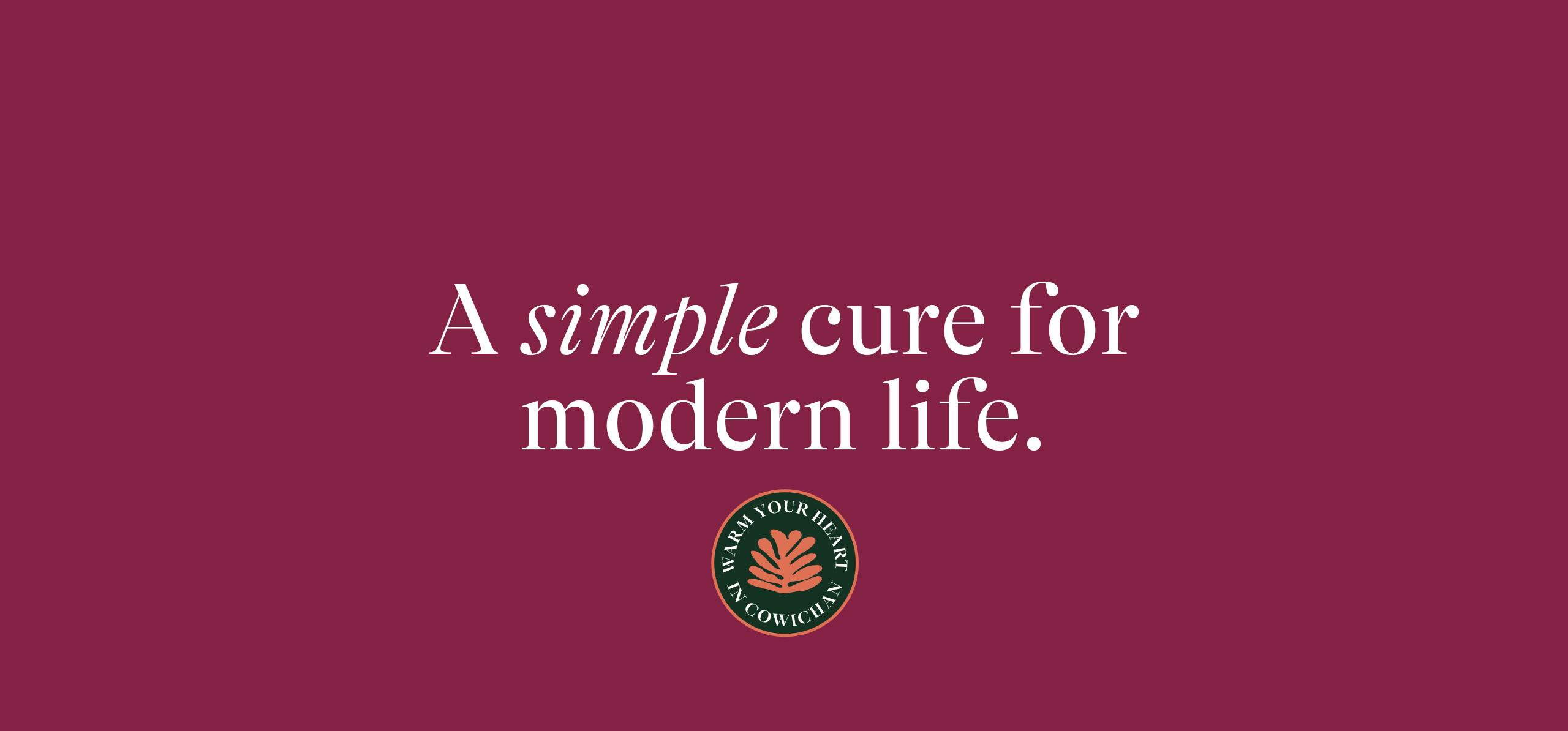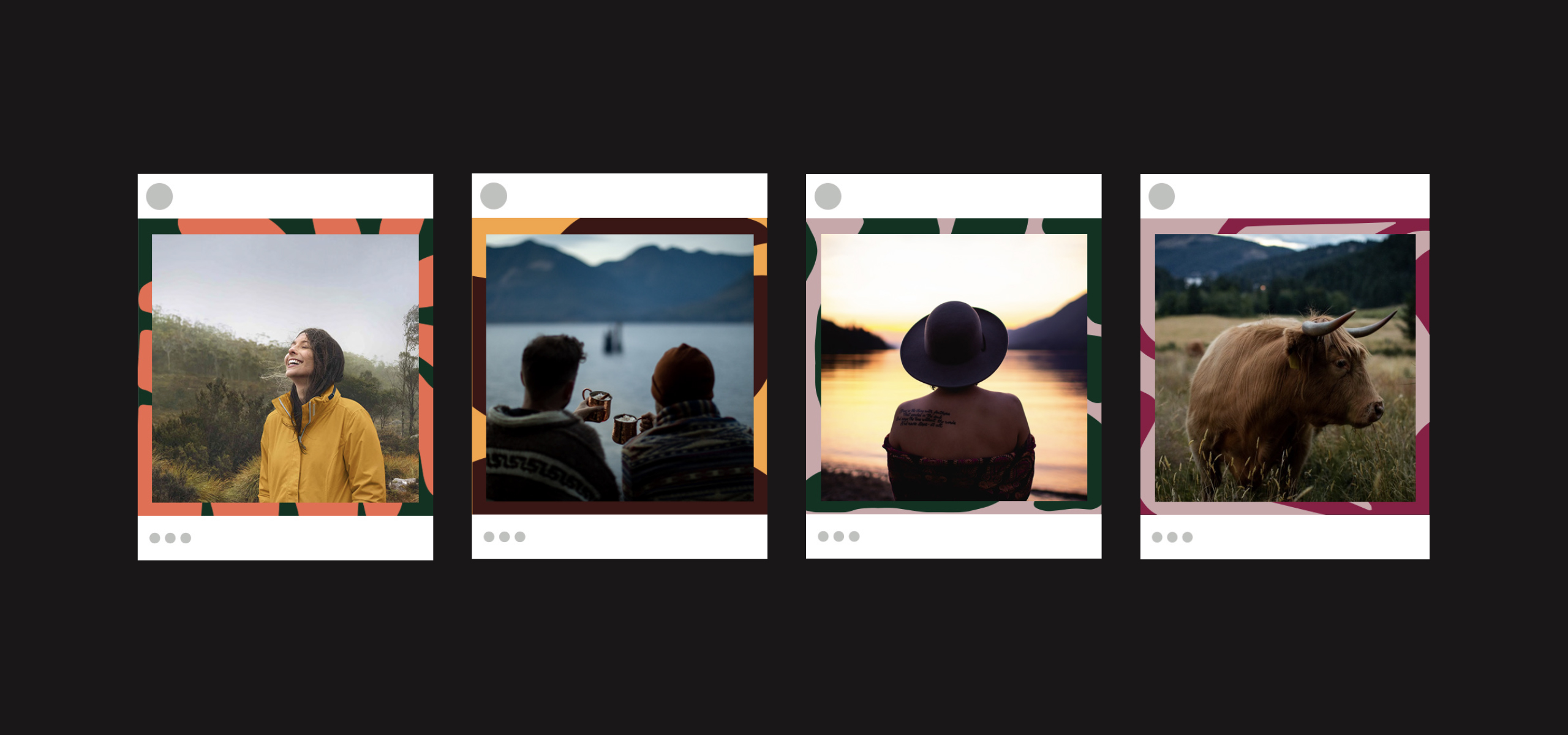 "Working with Loki on the new brand development for Tourism Cowichan was an absolute pleasure and the results speak for their incredible talent and understanding of branding a destination. Loki understood the diversity and uniqueness of the Cowichan region and brought it to life in the most creative and impactful way. Their ability to understand our needs, listen to stakeholder feedback and take insights from the community and translating them into the designs was key in creating an inclusive and authentic brand to our destination.
The branding they created for us is exactly what we didn't know we were looking for and we are excited to bring it to life in the coming years."
– Brian Cant, Acting President & CEO, 4VI