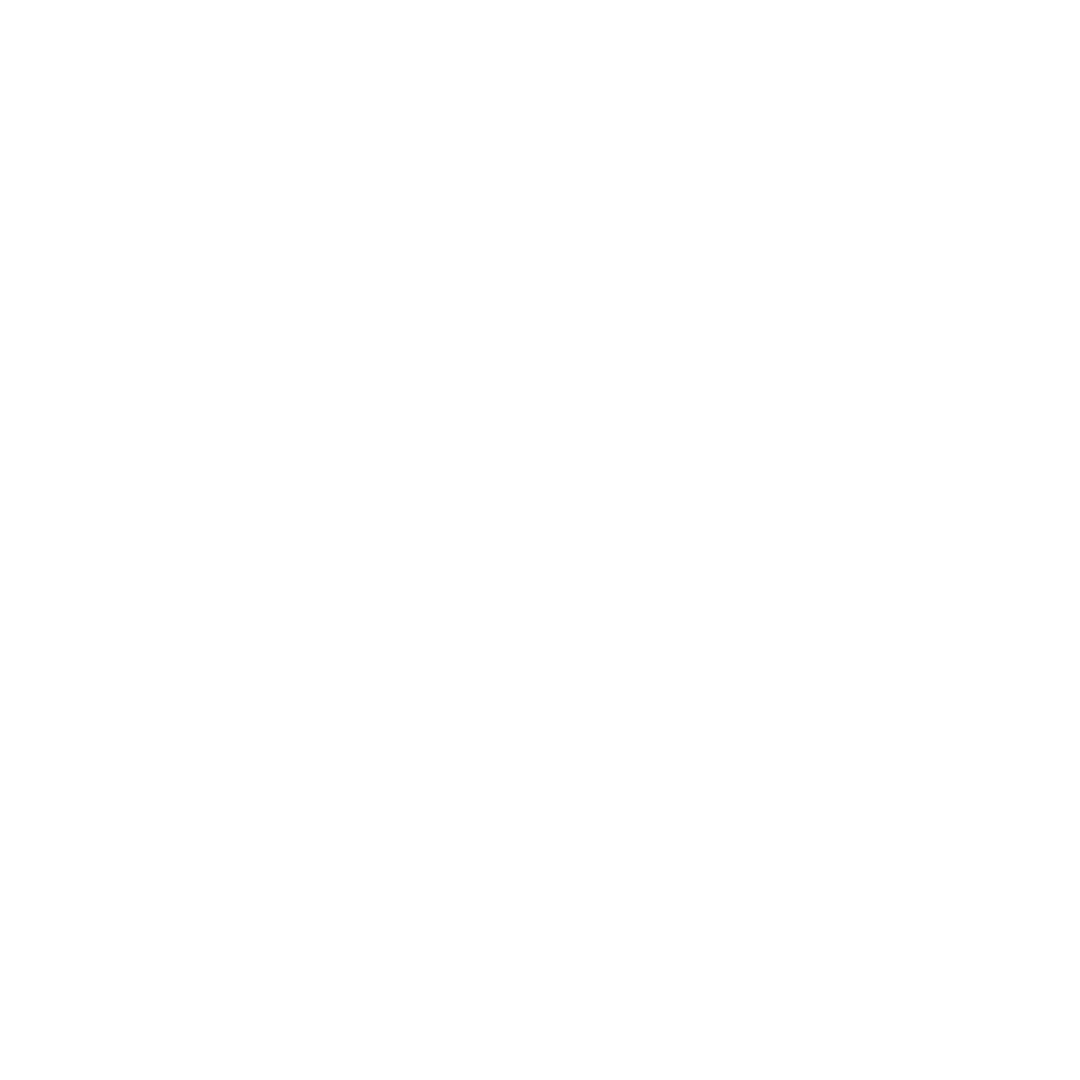 Neos is a versatile artisanal Japanese landscape design studio, dedicated to creating harmonious outdoor spaces. Neos provide meticulous craftsmanship and maintenance services tailored to property owners and agents. Their deeply-rooted ethos cultivates a profound connection with nature, fostering enriching environments and elevating property aesthetics.
Neos encompasses a harmonious ensemble of four interwoven entities: Tranquil Haven, Serene Environments, Architectural Stewardship, and Creative Design. Despite Neos' remarkable achievements, the initial branding has begun to exhibit fatigue and wear, revealing a disconnect between their exceptional accomplishments and their visual identity.
Embarking on a journey of profound stakeholder understanding, we delved into insightful research, unraveling a singular essence that would serve as the foundation. This essence, a cornerstone of authenticity, was harnessed to bestow upon the quartet of our Japanese landscape design entities a newfound coherence and resonance. Through this transformative process, we forged a robust, harmonious strategic path, enriching both the collective synergy and the distinct individual elements. Guided by the venerable legacy of our studio's appellation, creativity unfurled its wings to guide our way forward.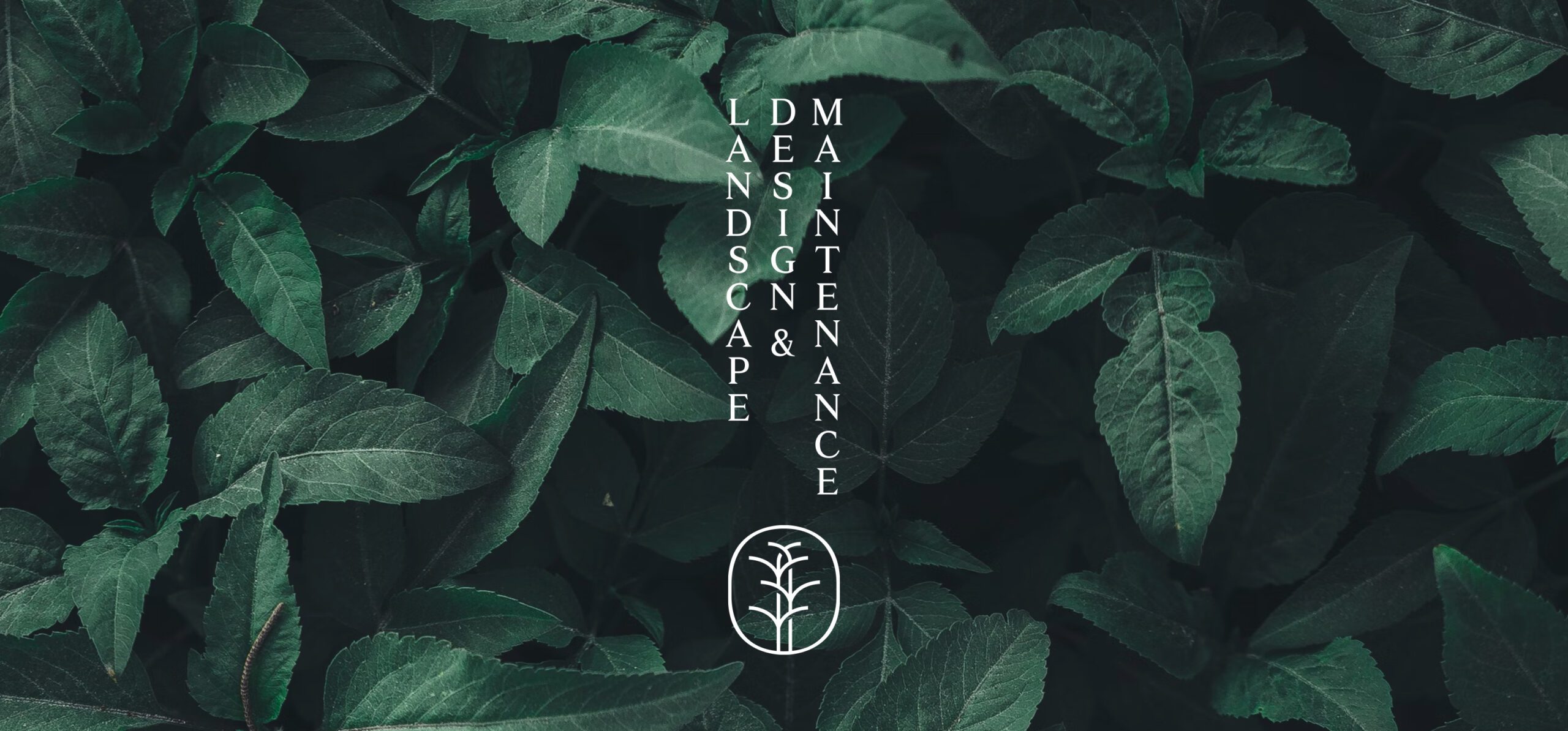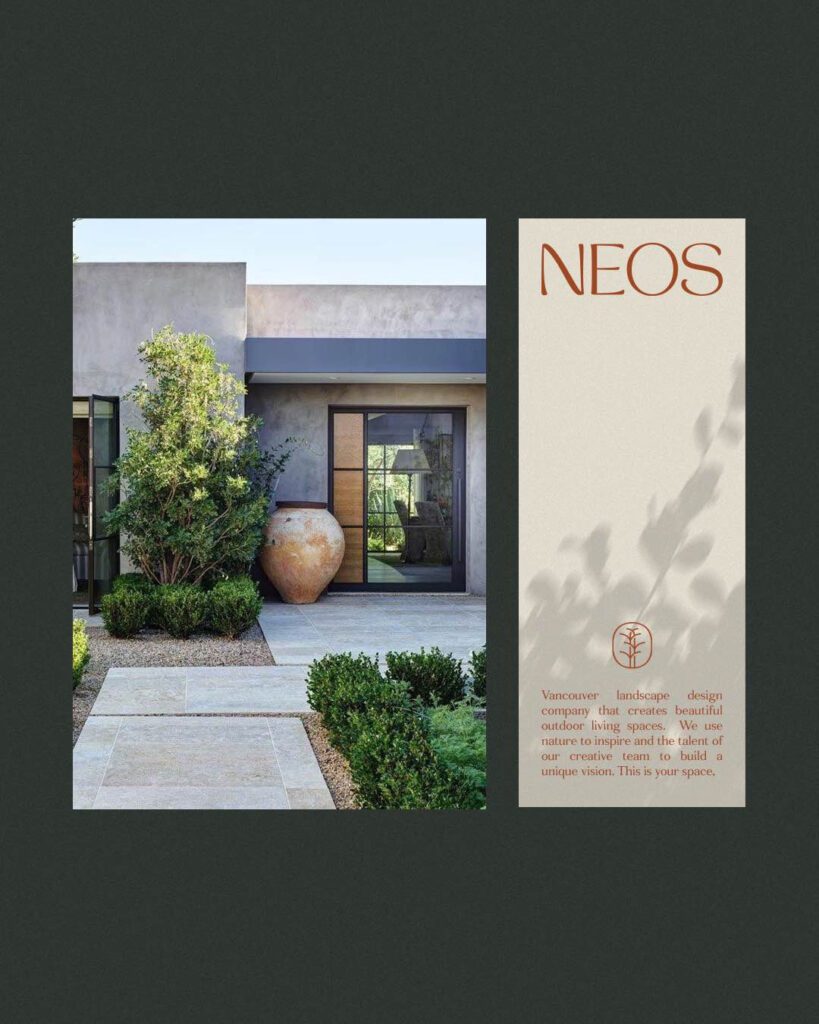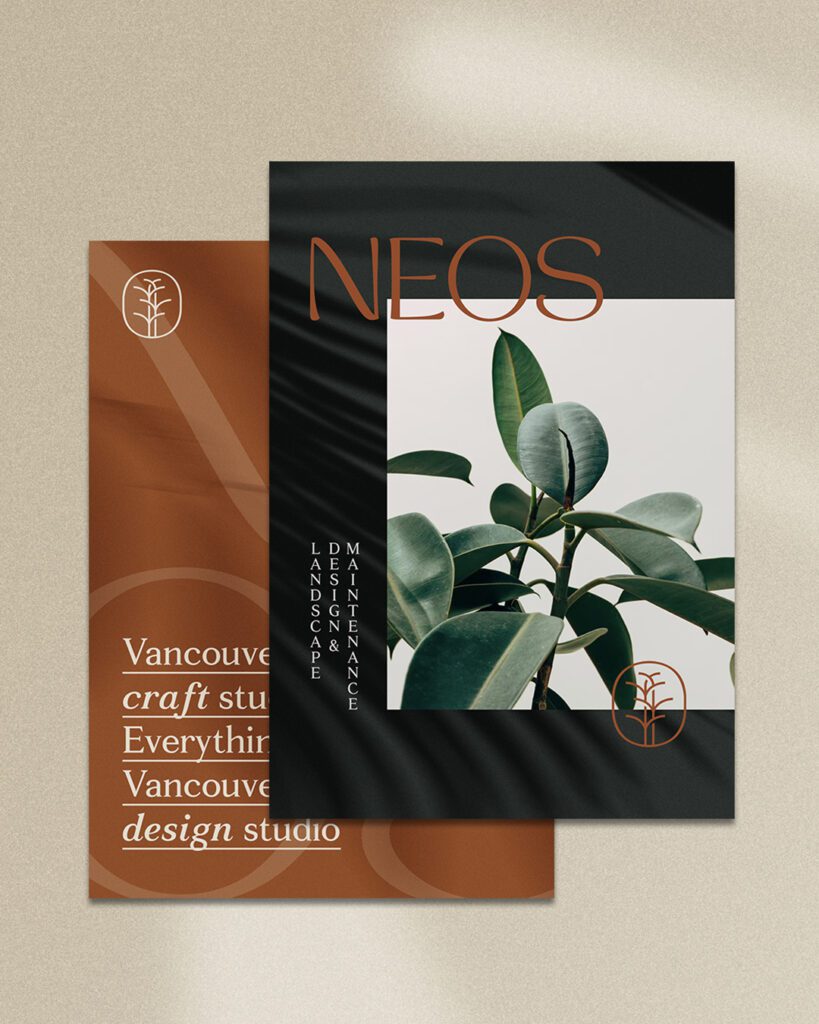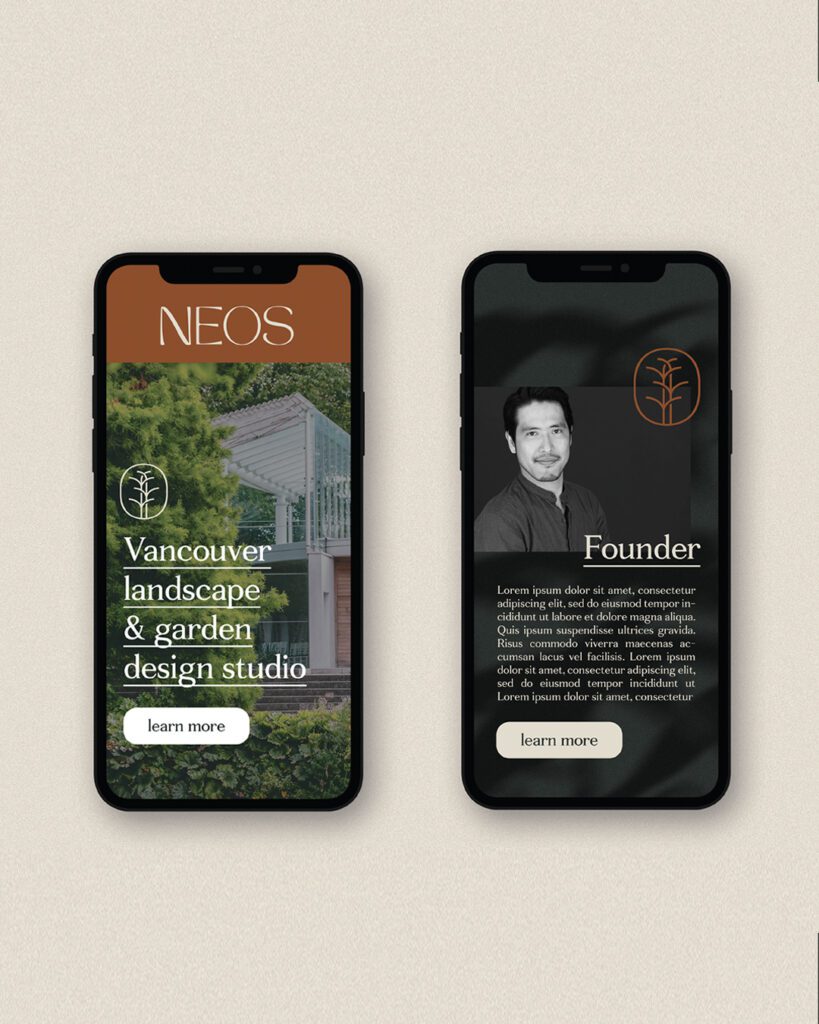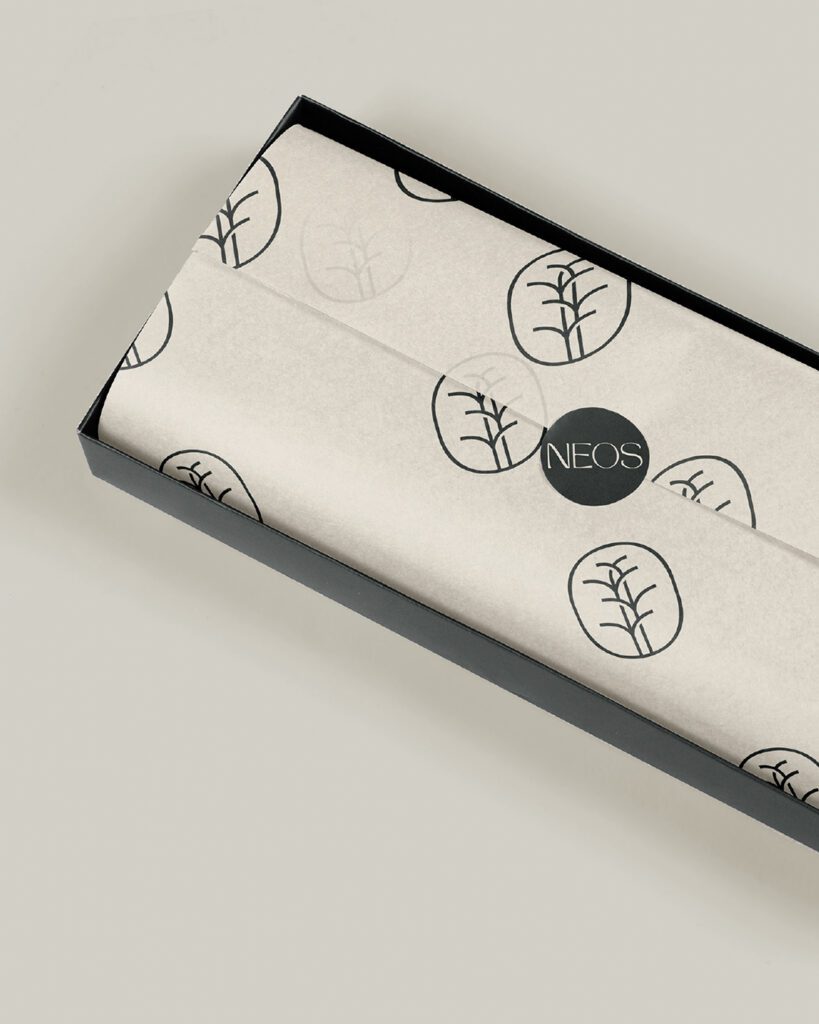 Drawing from the strong bond (husband & wife) between Neos' co-founders, much like the intertwined growth of bamboo, our creative journey drew inspiration from the plant's unwavering strength. Bamboo's enduring qualities formed the heart of our logo, logotype and various brand designs. This theme was matched with words, echoing a simple idea: 'Together as One'. Our brand story now stands united, showcasing teamwork, mirroring the intricate connections within the Neos landscape design studio, where different parts come together to create something special.